In 1974, Ron McColly founded McColly Real Estate in Merrillville with just one office and four agents. His overall approach was to start a company that helped to sell and market real estate in a way that had never been done in this area before. Around that time, John Rostankovski was working for an insurance company in the very same building as the newly founded McColly Real Estate. "Ron McColly talked me into joining him so I went and got my real estate license and I've been here ever since," says Rostankovski. "It [the business] was a lot different back then." Fast-forward to 2018, McColly Real Estate now has nearly 500 sales associates with 22 offices spanning both Indiana and Illinois. For the last four years, McColly Real Estate has been voted Best Real Estate Local Company/Team in the Times Best of the Region. Last year, McColly had 4,728 total transaction sides closed with $845 million+ in open sales volume, ranking #137 in the Top 500 Brokers in the U.S.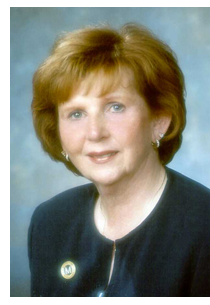 Staying Ahead of the Curve
"We had no computers, no internet and no copy machines when we started," says Rostankovski, who remembers that the first mobile phones came in big bags that you draped over your shoulder. "It's like coming out of the Dark Ages," says Realtor Diane Cline, who has worked for McColly Real Estate for 36 years. "Before there were computers and the online Multiple Listing Service (MLS), we had MLS books, which came out every two weeks and listed the homes for sale. That was before lockboxes. Now you're in touch all the time and buyers can see the houses online." 31 years after joining McColly, Realtor Elaine Eich remembers how Realtors worried when listings became available online. "They thought clients wouldn't need us anymore, but that's not true," she says. "What is true is if I didn't keep up with technology, then younger people wouldn't stay with me. They want to text, they want to communicate instantly and that's one of the factors that make McColly Real Estate so successful. In order to keep growing, you've got to keep ahead of what's going on," says Eich. "We really do that here. Nobody likes change, but if you don't adapt, you won't be able to give your customers the best service." In addition to expanding the number of sales associates and keeping up with technology, McColly Real Estate has also adapted their business services with the evolving needs of their clients — adding the McColly School of Real Estate, Community Title Company, an affiliation with Diamond Mortgage, Leading Real Estate Companies of the World®, McColly Insurance, a New Homes Division, First Developers of Indiana, Inc., award winning mccolly.com website, Luxury Portfolio International®, and McColly Bennett Commercial Advantage.
We're a Family, Not a Franchise
Rhonda McColly-Fleener, Ron McColly's daughter says, "We're family not a franchise". McColly-Fleener started working at the office when she was in middle school and was given the assignment of organizing a large closet crammed with what seemed like 900,000 message pads (no voicemail back then) and MLS books. Though McColly-Fleener graduated with a teaching degree, her father offered for her to work, at least temporarily, for the business. That was more than three decades ago. "At first I did public relations for the company," says McColly-Fleener, McColly Real Estate's Chief Operating Officer, noting that one of her earlier advertising gambits before internet advertising was to dress up like a giant Easter egg and hand out candy at the McColly Real Estate kiosk in Merrillville's Century Mall. Another pre-internet advertising campaign was when she organized a contest to find the oldest Better Homes & Garden cookbook when McColly was part of the Better Homes & Garden franchise (McColly went independent in 2003, when they were asked to be a member of Leading Real Estate Companies of the World®. LeadingRE gives McColly associates compelling global exposure for their listings and the most prolific referral network in the industry, with a qualified client introduction occurring somewhere in the network every five minutes.). "I've been here a long time so I obviously think it's a great company," says Cline. "Most Realtors move around, changing companies, but at McColly we're a very tight, family owned company. It's McColly's business savvy as well as how employees are treated that have led to their success whereas other agencies have come and gone." "My dad treats everyone fair," says McColly-Fleener, who says that her father's family, who lived in the Glen Park area of Gary, always had an entrepreneurial knack, owning businesses like a corner grocery, a bowling alley and laundromat. "We attend the weddings, the memorials, and as many special events as possible." McColly also supports their agents by offering an extensive training course called "McColly University" every six weeks to all new and experienced agents desiring to participate. In addition, monthly company-wide meetings are held that bring in experts from various aspects of the real estate community as special speakers as well as community organizations that are vital parts of the Northwest Indiana and Illinois Region.
Giving Back
McColly Charities is a big part of the organization. They are currently finishing up their McColly Coat Drive in partnership with the Salvation Army and have participated with Toys for Tots. However, year round, Ron McColly is very active with numerous charities, such as recently donating $100,000 for the Southlake YMCA expansion in Crown Point. "We have a lot of charities and Ron is very involved in the community--I can't go to a charity event without seeing him," says Cline, adding that she had recently attended the 17th annual Pink Ribbon Society Breast Cancer Awareness Tea and saw that McColly Charities had donated a pair of diamond earrings valued at $2,000. "He never talks about those things." If agents are active in a charity, McColly-Fleener says they'll help in supporting them.
Old Fashioned Values
"The only thing that's really changed is the technology," says Rostankovski. "But McColly Real Estate's business model is the same. It's about following a code of ethics and always following through with what you're supposed to do and what you said you'd do. That's what working with Ron has been like all these years.